Publicity
Since no two businesses are alike, P Jones Communications customizes our publicity, branding strategy and management consulting services with your goals in mind.
Led by former NBC News producer and expert communications strategist Patricia Jones, we prefer a personalized approach to publicity that starts with a strategy to support your goals and objectives.
We spend time getting to know your company and understanding the story you want to tell. Then we work with you to define the audience you want to reach and develop a detailed action plan based on your budget.
We believe that effective publicity requires hands-on experience in newsrooms and understanding what reporters and editors need in order to effectively tell your company's story.
The hard truth about pr:
most firms simply send out press releases via paid-for distribution services and hope for pickup.
We don't throw spaghetti against the wall to see what sticks. We're here to tell you from experience that reporters and editors at the New York Times and NBC News are not getting their story ideas from PR Newswire. Blasting out an online release results in, at best, random online pickup by news aggregators that your target audience will never see. It is not a good use of time and resources.
Substantive media coverage that moves the needle in brand recognition doesn't happen overnight. We spend time getting to know your company and understanding the story you want to tell, the audience you want to reach and the end results you want to see.
From there, we develop a customized and thoroughly researched list of reporters and editors. We reach out to them with a personalized pitch telling them why your story is important to their audience. We work with you to develop speaking points for interviews, and our media trainers will make sure you're at ease in front of the camera.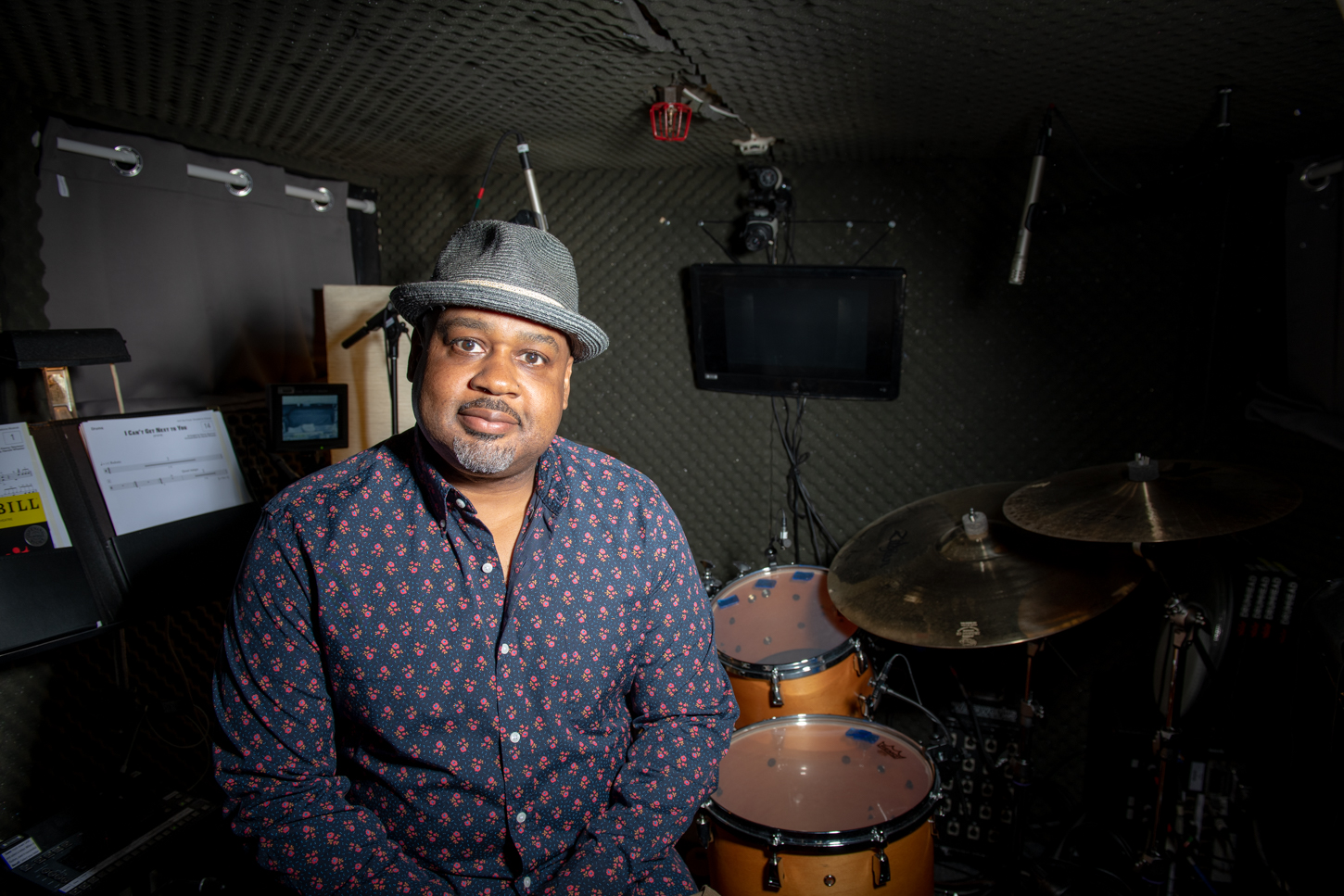 "Patricia is incredibly knowledgeable, resourceful and knows how to make things happen."
— CLAYTON CRADDOCK, TONY AWARD WINNING BROADWAY MUSICIAN
Photography credit: Geoff Tischman
Publicity is more than just media relations.
And when you work with us, your project will be led by Patricia, who has developed and implemented successful integrated marketing communications campaigns for a variety of projects and clients in her career. Press conferences, B-roll packages, influencer marketing, and paid advertising are just some of the additional tools in our communications arsenal.
Each client we work with requires different skill sets. When you hire P Jones Communications, your team will be hand-selected from Patricia's extensive network of collaborators at the top of their field. With resumes that include experience at companies including Newsweek, the New York Times, HBO, Hill and Knowlton, and Rubenstein Public Relations you'll have experienced pros on your team—not interns.
Our writers have worked at the The Today Show, Huffington Post, the Associated Press, and more. The photographers, videographers, graphic designers and website developers we partner with are all trusted colleagues.
Your brand is the foundation of your marketing communications.
It's how customers find you and how the public recognizes your company or organization in the blink of an eye. Our experts can help with all key messaging to create a consistent brand across all your communication channels—website, packaging, advertising, social media and collateral material. Developing strong and consistent branding elements solidifies customer loyalty and secures your credibility and position in the marketplace.
While many PR agencies help clients build to their brands, P Jones Communications takes it one step further. We help clients understand how the key tools of persuasion work and how best to employ them. Whether your organization seeks to improve its credibility or motivate your target audience to action, we share the tricks of the trade and tailor them to your specific objectives.
Strong visual choices can effectively communicate a large amount of information in a succinct and compelling manner. Our designers help you think through key considerations such as logos, color pallets, font choices, infographics and images used.